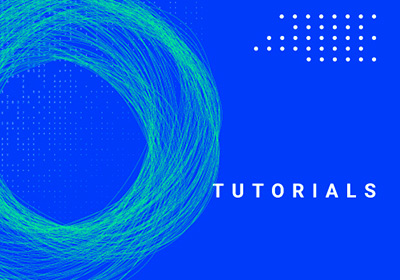 Combining IoT and ML for situation classification
September 05, 3:30 pm - 5:00 pm (CEST)
Speakers: Gürkan Solmaz
Tutorial website: http://www.eecs.ucf.edu/~gsolmaz/tutorial.html
Agenda: Combining IoT and ML for situation classification
This tutorial focuses on combining IoT and artificial intelligence (AI), in particular machine learning (ML) systems, for situation classification problems. It presents AI-based state-of-the-art approaches that can solve real-world problems in domains such as smart city and smart mobility.
The internet of things (IoT) has been expanding through an increased number of IoT devices and the vast deployment of sensors. Simultaneously, there have been significant advancements in artificial intelligence (AI), in particular machine learning (ML), due to the increased availability of data and computation capabilities. We consider that IoT enhanced with AI would enrich our lives in the future. This tutorial focuses on combining IoT and ML for what we call situation classification. Situation classification targets recognizing real-world events and generating insights for an accurate understanding of the environment's dynamics.
This tutorial's particular theme is the situation classification for future smart cities and smart mobility IoT applications, where we generate insights for relevant events happening in these domains. For instance, we may detect situations such as accidents, emergencies, and traffic congestions in smart cities in real-time for the responsiveness of the city to such incidents. Moreover, IoT data captured from various sensors may enable us for more efficient crowd management and improved public safety. Lastly, autonomous systems such as autonomous driving vehicles, robots, and unmanned aerial vehicles would undoubtedly benefit from situation classification by accurately understanding their environments and planning decisions based on their enhanced perspectives.
Dr. Gürkan Solmaz is a Senior Researcher at NEC Laboratories Europe, Germany. His research interests include AI/ML, mobile computing, and cloud-edge systems for novel internet of things (IoT) applications to smart cities and smart mobility. He received his BS degree in Computer Engineering from the Middle East Technical University (METU) in Turkey and his MS and Ph.D. degrees in Computer Science from the University of Central Florida (UCF) in the USA. During his work at NEC, he has contributed to EU research projects in areas such as IoT, cloud/edge computing, data analytics, localization, and automated driving. He co-authored more than 35 papers and presented his work in top-tier journals and conferences such as IEEE TMC, ACM/IEEE IPSN, and ACM MobiSys. He was co-recipient of two best paper awards (IEEE SCC'19, GIoTS'18), the Rhine-Neckar-Grant and the UCF Computer Science Ph.D. Student of the Year First Runner-up award. He is selected as a member of the ACM Future of Computing Academy (FCA). He regularly serves in the technical program and organizing committees of conferences. He is a member of IEEE, ACM, ComSoc, and SIGMOBILE. Please find more information on the personal website. For further reading, please check the recent papers in the publications page.